Translation service in specialized fields of Viet Uy Tin is highly evaluated for our consistent quality by clients. Through several projects, we understand that possessing only language proficiency cannot create quality and qualified translations. Practical experiences and professional knowledge relevant to translation document are key elements to high-quality translations. At Viet Uy Tin, we possess a strong network of translators/interpreters with intense experiences and knowledge of specific fields.
1. Culture – Society – Education related document translation
Having served several large-scale organizations and corporations including Ministry of Natural Resources and Environment, Department of Education and Training – Ho Chi Minh City, Viettravel, National University, Vietnam National University - Ho Chi Minh City and Saigon University, we commit to deliver culture – society – education related document translation service with best possible quality to satisfy clients' needs. We always select appropriate translators with adequate knowledge and professional experiences to translate particular documents of this field including academic books, educational materials, research papers or sociological surveys. Our translators are equipped with intensive knowledge and always bear in mind the importance of frequently updating cultural and social information in order to better conveying documents' contents. Our editing division work carefully and meticulously in order to ensure all translations are error-free and completely compatible with the culture of Vietnam.
2. Science – Technical - Technology related document translation
We completely understand the importance of high accuracy in each and every details of technical translation. Especially while translating technical specifications, installation manual, operation or repairing of machinery equipment, which require absolute accuracy, translators have to pay attention to specific details, as small error would place impact on work efficiency and might cause severe damages at the end. Therefore, when accepting technical-related projects, we initiate to cooperate with experienced specialists in relevant fields such as mechanic, electrical, civil and information system engineers in order to provide highest quality translation. During translating process, we list up and research all specialized terminology and carefully discuss in order to bring best quality to the final translation product. We are applying latest image processing software to ensure all translation come out with highest quality and finest illustration.
3. Banking – Finance – Stock Market related document translation
Banking and financial industry has recently become familiar to Vietnamese corporations, which means documents/materials in this field are getting more and more diversified in terms of both content and language. Banks, asset management companies or commercial/manufacturing companies all have high demands of translating and updating relevant documents for reference while determining investment and business strategies. Similar to handling technical documents, we are cooperating with financial specialists in order to ensure completely high quality of each finance-related document. During translating process, our translators carefully examine to ensure and maintain data accuracy in every document. We have gained precious experiences from providing translation service to Dong A Bank, Bank of Foreign Trade of Vietnam (Vietcombank) and Thang Long Securities. We commit to provide consistent high-quality service quality and strict information confidentiality policy in order to maintain trust in our clients.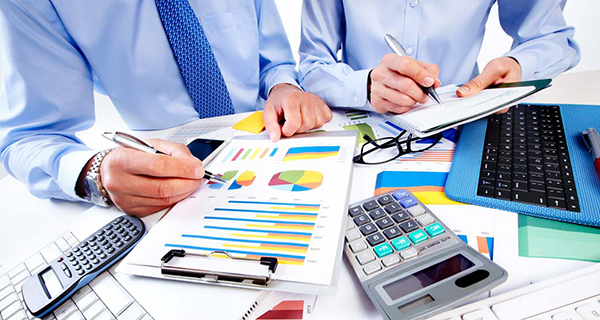 4. Economy – Commerce – Marketing related document translation
Marketing is believed to be one of the most important elements to the sustainability and growth of every organization, company and corporation. Impressive and efficient marketing campaign would bring deep understanding to partners and potential target customers. Therefore, in order to overcome language barriers in approaching foreign partners and overseas markets, high-quality and accurate translations are inevitable. A high-quality translated marketing campaign requires creativity in the use of language and grammar, which suitable with every different culture and language, while maintaining the entire message idea. Viet Uy Tin's translators with qualified level and practical experiences in marketing field will surely satisfy these needs. For economic and commercial field, we are not only translating with accurate terminology, but also clarifying each provision in contracts and voucher to ensure all translated documents best serve clients' needs and benefits.